Sale!
USB Bluetooth 5.0 Wireless Adapter
$4.99 – $6.50
49.90 FC*
Description
-Super Mini Size
-Install the driver to ensure a more stable operation.
-Universal USB 3.0 2.0 Port, work stably for a long time.
-Supports pairing of multiple devices(Only support one audio device at the same time).
-Bluetooth 5.0 chip, BLE low power.
-Compatible with V4.2 V4.1 V4.1
-Usage for mobile phone,wireless earphone,headset,gamepad,mouse,keypad,keyboard,printer etc Bluetooth devices
1. Only work for Windows (32 and 64bit) System Computer PC, Laptops.
Not support MacOS, Car System, Smart TV System.
2. Use For Bluetooth Devices Connect, Audio/Files Transfer; No Microphone.
Files Transfer need Use"Send a file"/"Receive a file" function at first.
3. The transmission distance is determined by the performance of the receiving and sending devices.
Please reduce obstacles between device connections.
—Please make sure that your windows computer system has not been modified or streamlined, and the system update function has not been disabled.
—Please disable the Built-in Bluetooth Devices of the computer before using this adapter.
—If there is no response when the adapter is plugged into the USB port, please try another USB port or try another computer.
—If it still does not work, please contact customer service for additional help.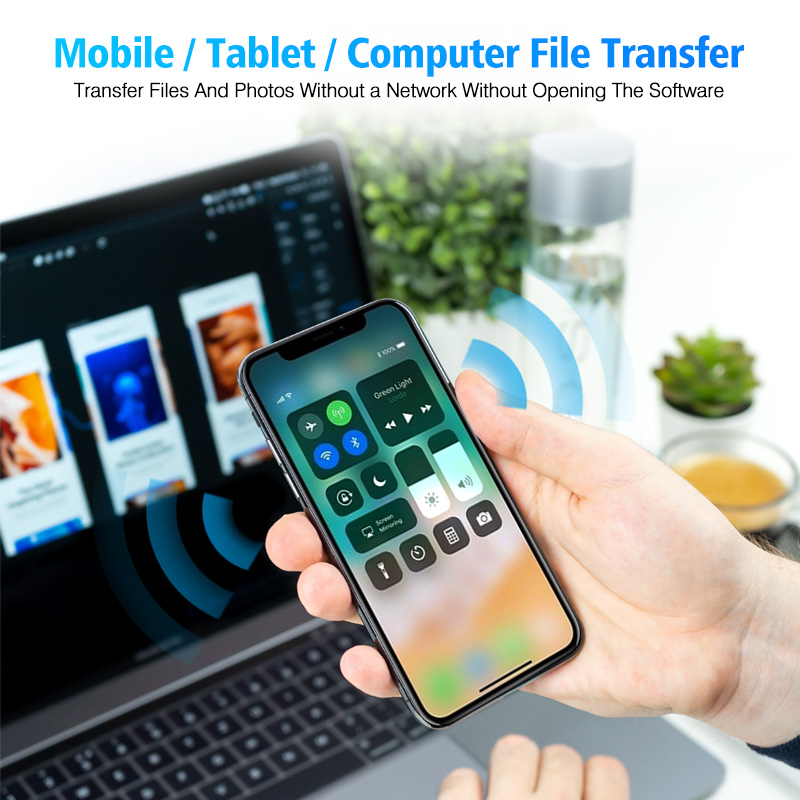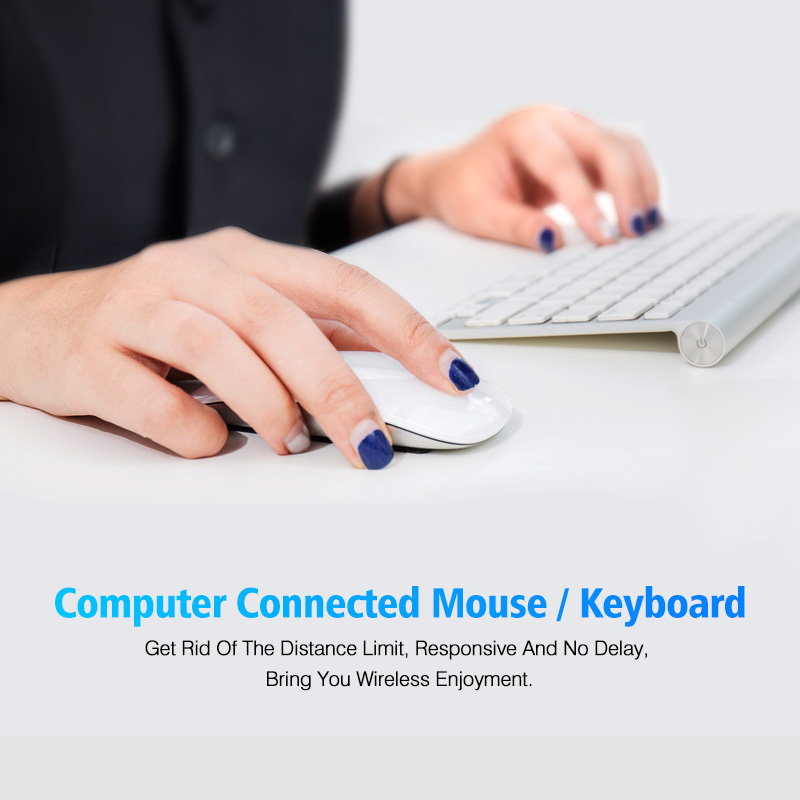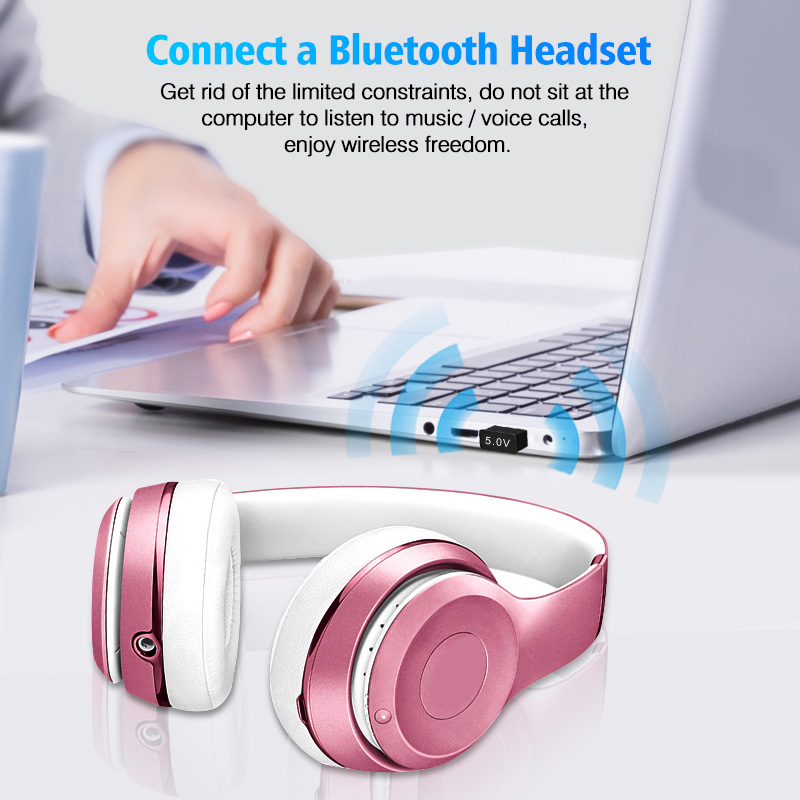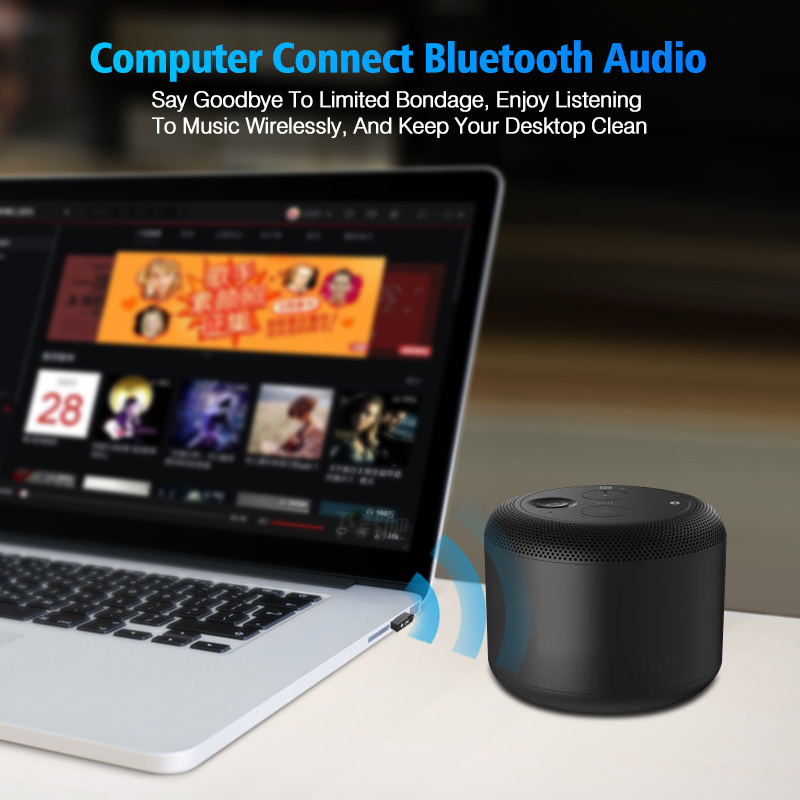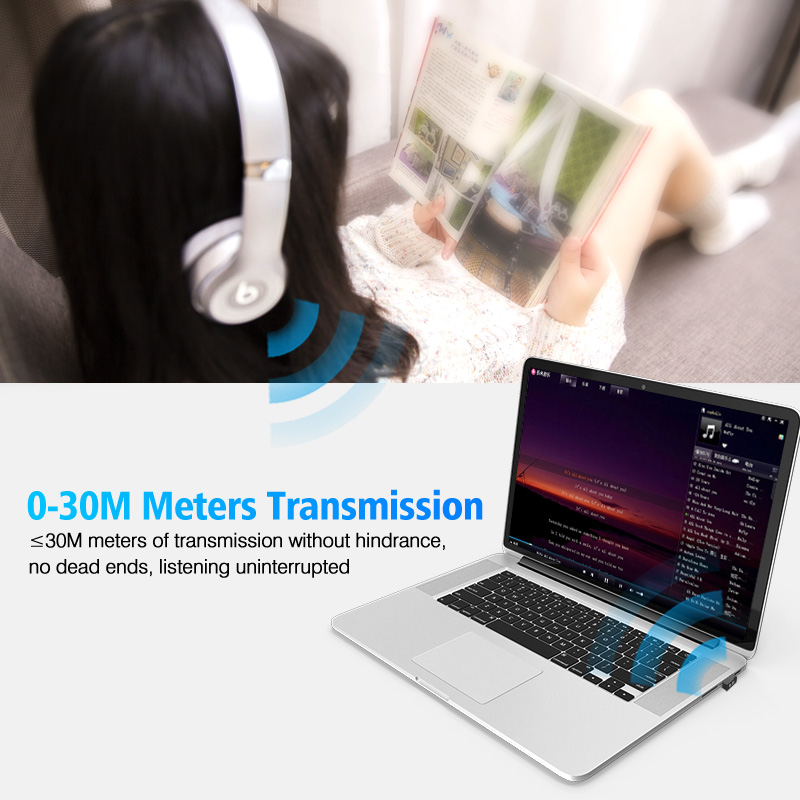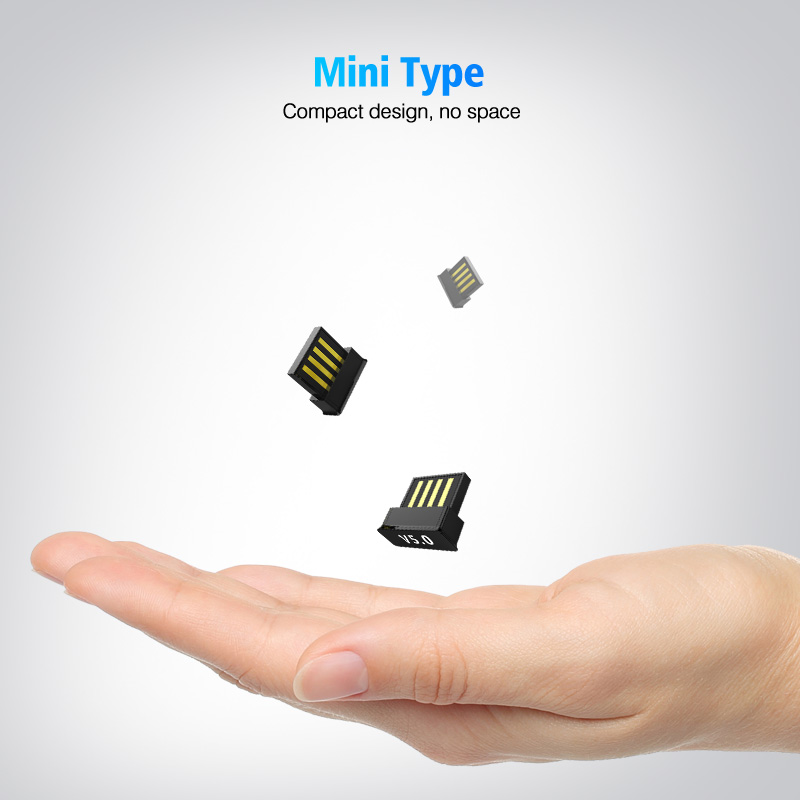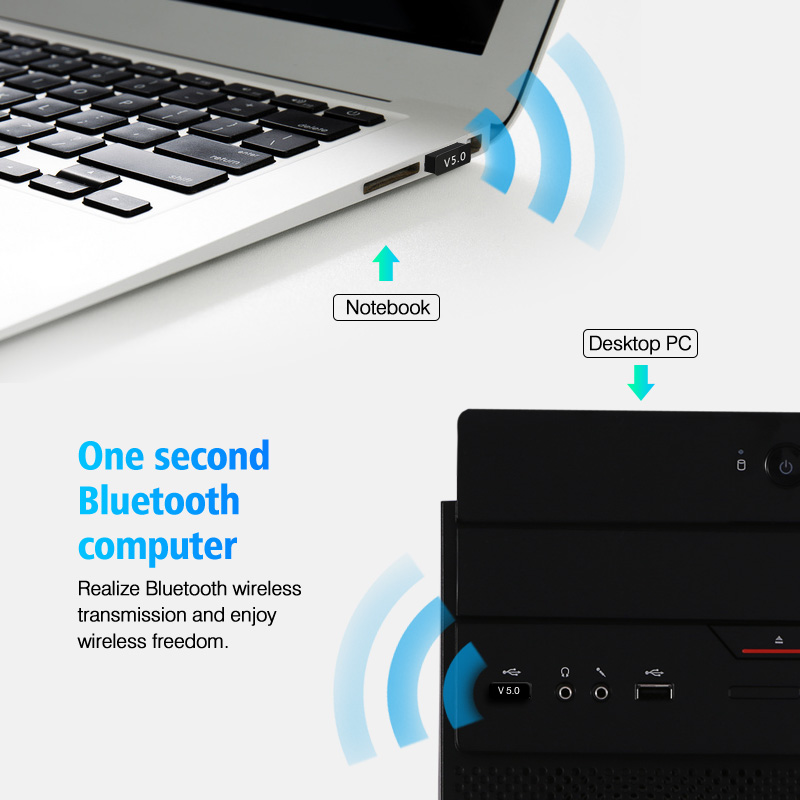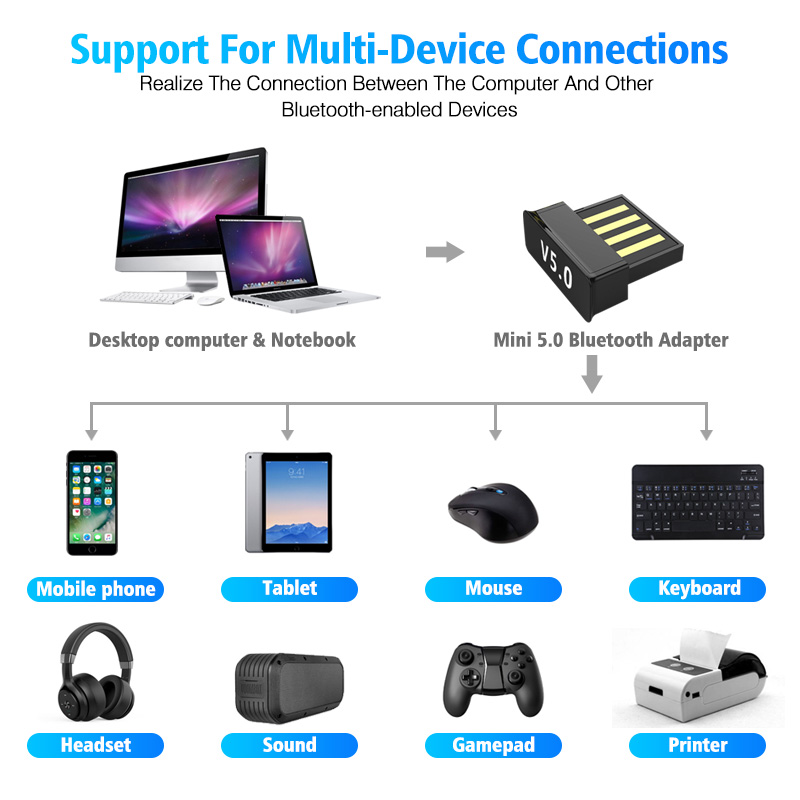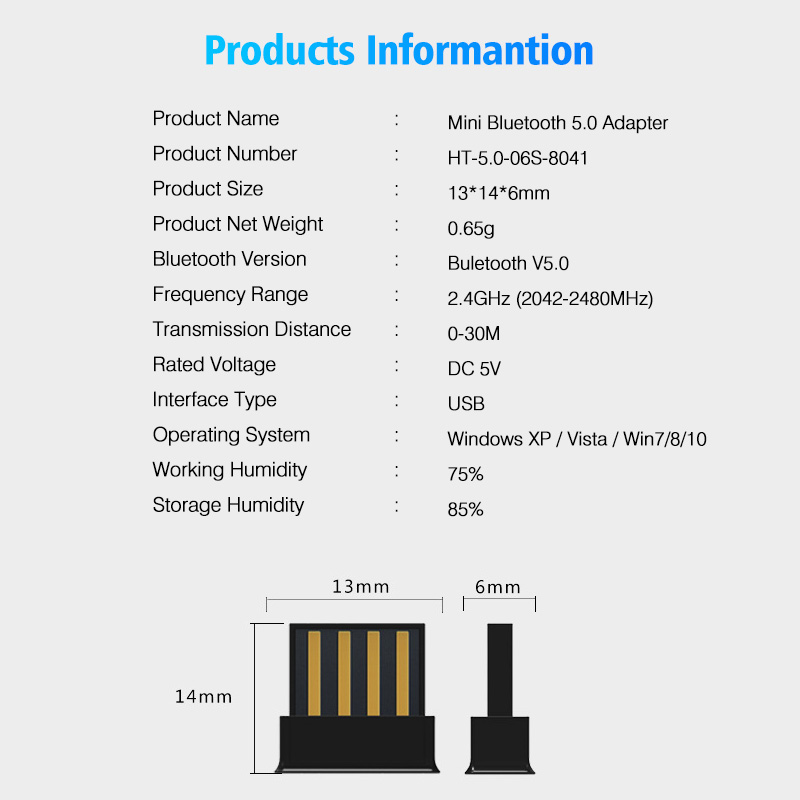 FAQ1:Realtek Bluetooth is not installed on your system.
Step1.Your computer already has other Bluetooth devices.
Step2.Disable it. (This Pc-Right Click-Manage-Device Manager-Your old Bluetooth-Disable Device)
Step3.re-install the driver.
FAQ2:An exclamation mark appears on the Bluetooth adapter and the device cannot be connected.
Disable windows10 signature
Step:
1. Press the key combination "Win + I" to enter "all settings"
2. Find and enter "update and security" in "all settings"
3. Find "restore" and click "restart now" under "Advanced startup" to restart the computer.
4. After restart, select "troubleshooting", select "advanced options", select "startup settings", and click "restart".
5. Enter "7" as prompted to disable driver forced signature.
Additional information
| | |
| --- | --- |
| Package | Yes |
| Bluetooth Standard | Bluetooth v5.0 |
| adapter type | ble 5.0 low power adapter |
| Usage 1 | for mobile phone file transfer |
| Usage 2 | connect wireless earphone |
| Usage 3 | for PC Computer,laptop |
| Usage 4 | for bluetooth headphone speaker |
| Status indicator | blue led receptor bluetooth |
| Compatible with | V5.0 V4.2 V4.0 |
| USB A PLUG | USB ADAPTER,USB Dongle,USB BLUETOOTH |
| adapter size | super mini size |
| drive mode | Install drive extend function |
| Transmitter type | Bluetooth Transmitter |
| music audio transfer | support Bluetooth tws headset headphone |
| files transfer | support wireless Bluetooth to phone |
| microphone | not include |
| usb bluetooth 5 0 | LMP9.X true 5.0 adapter |
Only logged in customers who have purchased this product may write a review.